Office of the Vice Provost for Academic Integration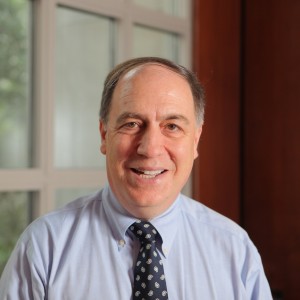 Established in July 2018, with support from the Cornell University Provost, Michael Kotlikoff, and the Weill Cornell Medicine Dean and Provost, Augustine Choi, the overarching goal of the Office of the Vice Provost for Academic Integration (OVPAI) is to advance the research and discovery efforts across the Cornell community by promoting and enhancing collaborations between our diverse faculty on the Cornell Ithaca campus, and the Weill Cornell Medicine (WCM) and Cornell Tech campuses in New York City.
By drawing on the outstanding and diverse work of Cornell colleagues based in Ithaca and New York City, the strength and impact of research across Cornell will be elevated to the next level of eminence. The underlying premise of the Office of Academic Integration is to foster such collaborative interactions among research units and provide opportunities and incentives for faculty to work together and leverage their expertise across the three campuses to advance the scientific and educational activities of the greater Cornell community. Creating synergies among Cornell investigators will also enable laboratories to transform individual projects into larger programs with increased impact and visibility. When these programs work optimally, the result is truly a sum that is greater than the component parts. 
The Academic Integration website will provide you with information for researchers to reach across our campuses to meet with each other and develop innovative new projects, describe programs we have established to decrease the barriers for such interactions, and tell stories of successful interactions to date. The interest in and efforts to achieve intercampus collaborations are widespread at Cornell and are promoted by many other offices on campus. Accordingly, this website also aims to provide easy and direct links to many of these programs and initiatives. We are excited about the recent progress that has been made to bridge research activities across Cornell and hope that the entire community will find this website useful as we continue to build One Cornell.
Gary Koretzky
Vice Provost for Academic Integration
---
Program Manager
Molly Towne, email
Advisory Council
David Artis, Ph.D
Professor of Immunology, Department of Microbiology and Immunology, Weill Cornell Medical
Paula Cohen, Ph.D.
Associate Vice Provost for Life Sciences
Professor of Genetics, Department of Biomedical Sciences, Cornell University
David Erickson, Ph.D.
Associate Dean for Research and Graduate Studies
Sibley College Professor of Mechanical Engineering, Cornell University
Cedric Feschotte, Ph.D.
Professor, Department of Molecular Biology and Genetics, Cornell University
Chris Fromme, Ph.D.
Associate Professor, Department of Molecular Biology and Genetics, Cornell University
Frederick Maxfield, Ph.D.
Professor and Chairman of Biochemistry, Weill Cornell Medical
Timothy McGraw, Ph.D.
Professor of Biochemistry in Cardiothoracic Surgery, Weill Cornell Medicine
Monika Safford, M.D.
Professor of Medicine, Weill Cornell Medicine
Heidi Stuhlmann, Ph.D.
Professor of Cell and Developmental Biology, Weill Cornell Medicine
Robert Weiss, Ph.D.
Associate Dean for Research and Graduate Education
Professor of Molecular Genetics, Department of Biomedical Sciences, Cornell University
Lola Brown, Ph.D.
Assistant Dean for Research, Weill Cornell Medicine