Intercampus Collaboration Leads to $3.65M Grant Awarded
An intercampus research team at Weill Cornell Medicine and Cornell's Ithaca campus has been awarded a five-year, $3.65 million grant from the National Institutes of Health (NIH) to develop a quick, inexpensive method for accurately diagnosing urinary tract infections in kidney transplant patients by carrying out molecular profiling of cell-free DNA in urine.
The team is headed by Dr. Iwijn De Vlaminck, an assistant professor at the Meinig School of Biomedical Engineering at Cornell University, along with Dr. Christopher Mason, an associate professor of physiology and biophysics and co-director of the WorldQuant Initiative for Quantitative Prediction at Weill Cornell Medicine, and Dr. Darshana Dadhania, an associate professor of medicine at Weill Cornell Medicine and medical director of the Kidney and Pancreas Transplant Program at Weill Cornell Medicine and NewYork-Presbyterian/Weill Cornell Medical Center.
The investigators' work has been supported by Cornell's Academic Integration initiative, which aims to foster collaborations spanning Weill Cornell Medicine, Cornell Tech and Cornell's main campus in Ithaca in order to advance research and innovation across the university's community. The investigators met in 2017 while participating in the RNA Biology Symposium, an intercampus event sponsored by Academic Integration. The team went on to receive two of the initiative's seed grants, leading to two publications in 2019 and this NIH award.
"This pilot program has been really important in helping us continue to foster collaborations and bring in other people to support more research projects. Ultimately, that's really enabled us to make the jump from a smaller project to this large project," Dr. De Vlaminck said. "We needed a cohort of patients to work with, the engineering to develop the methods and the computation biology to connect the pieces. Together, we have all the parts and the expertise to do it."
The investigators will look at a prospective cohort study of 300 kidney transplant patients. Using technology they previously developed, they will sequence cell-free DNA from urine samples taken at multiple points during the six months following transplant, looking for genomic evidence of UTI. In addition, they will quantify whether the pathogens in a patient's urine are causing injury to specific organs, a particular problem for transplant patients who may face rejection of the transplanted organ.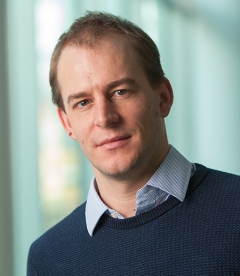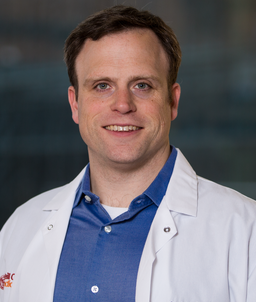 Dr. Iwijn De Vlaminck                            Dr. Christopher Mason
In addition to an intercampus collaboration, the study is interdisciplinary and includes investigators with expertise in the areas of computational biology, nephrology, transplantation immunology, pathology and infectious disease. Weill Cornell Medicine co-investigators include Dr. Suthanthiran, Dr. Lars Westblade, an associate professor of pathology and laboratory medicine, and Drs. Michael Satlin and John Lee, both assistant professors of medicine; and from Cornell University, Dr. Ilana Brito, an assistant professor at the Meinig School of Biomedical Engineering.
Read the full story here as originally published by Weill Cornell